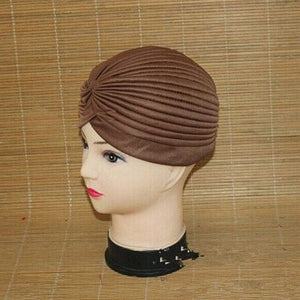 The Cotton Underscarf Cap from popsye.com is Pakistan's #1 Hijab Cap because:

• Under scarf cap is Buttery soft 95% Cotton/5% Spandex Fabric
• Stylish hijab caps is Opaque (not see-through)
• Inner cap for hijab is additional Long
• One Size Fits because of the scarf cap Superb Stretchy Light Fabric.
• Excellent Quality Construction hijab caps online.

More Long Ladies size underscarf hijab Cotton Hijab Cap is developed like a tube with 2 open ends. The material of hijab undercap is somewhat stretchy, strong and comfortably soft. Hijab underscarf caps boosts scarves and shawls stay in place, stop hair from slipping out, and adds a lovely significance of color with the ever-popular layered hijab styles. Muslim women can extend their hijab underscarf apparel by keeping a set of different colors on hand. Mix and match head cap for hijab with scarves and shawls from popsye.com hijab underscarf online shop.

This hijab cap online expands to provide a perfect fit.
Under scarf cap are open on both ends great for long hair or short hairs.
Stylish hijab caps Inner cap Impressions as easy and carefree under your hijab.
Inner hijab Holds both hair and hijab from sliding out.
Hijab caps online shopping is 5 inches in length.
Hijab bonnet caps is 9 inches head opening.
Fancy hijab caps Material is Cotton.
Bonnet cap under hijab is Machine launderable.
Hijab underscarf online shop Pakistan is cold tumble dry.
do not heat cotton hijab caps.
Turban underscarf store size engages all.
It is used as a satin underscarf.

Muslim women's head scarf cotton underscarf.

High quality cotton, faux mercerized cotton, soft and fit.

cap and hijab is breathable, sweat-absorbent, soft surface.

Hijab underscarf caps are best in performance. Adjustable and stretchy, easy to use and handy to put off.
Tags
hijab cap,under scarf cap,stylish hijab caps,inner cap for hijab,scarf cap,hijab caps online,underscarf,hijab undercap,hijabeaze caps,hijab underscarf caps,hijab underscarf,head cap for hijab,hijab underscarf online shop,inner hijab,hijab caps and pins,hijab hat,hijab caps online shopping,underscarf cap,hijab bonnet caps,ninja underscarf,ninja hijab cap,net hijab caps,ninja cap hijab online,hijab cap with bun,fancy hijab caps,hijab bonnet,hijab inner caps online,scarf with cap,hijab with inner cap,scarf inner cap,hijab net caps,criss cross hijab cap,underscarf bonnet,cap on hijab,black hijab cap,under hijab bonnet,hijab and cap,silk hijab cap,hijab cap price,hijab volumizer cap,hijab hats online,lace hijab cap,hijab swim cap,head scarf cap,hijab and hat,ninja hijab underscarf,inner cap of hijab,caps to wear under hijab,bonnet cap under hijab,hijab underscarf online shop india,buy hijab caps online,cotton hijab caps,ninja inner underscarf,satin underscarf,white hijab cap,criss cross underscarf,bandana hijab underscarf,turban hijab cap,silk hijab underscarf,hijab lace under cap,hijab bonnet caps uk,under hijab head and neck cover,turban underscarf,underscarf online,hijab inside cap,tie back bonnet cap,silk underscarf,scarf caps online,under hijab cap online,cap and hijab,hijab topi online,cotton underscarf,hijab and graduation cap,hat over hijab,black underscarf,hijab graduation cap,cap inside hijab,tie back underscarf,satin hijab underscarf,hijab caps near me,lace underscarf,hijab turban caps,inner hijab ninja,volumizing underscarf,hijab bonnet caps wholesale,ninja undercap,hijab underscarf online,criss cross ninja underscarf,maftha cap,wholesale hijab caps,criss cross undercap,cotton hijab underscarf